DISTRONIC PLUS displays in the speedometer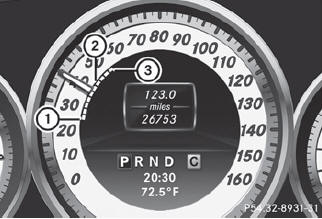 When DISTRONIC PLUS is activated, one or two segments 2 in the set speed range light up.

For design reasons, the speed displayed in the speedometer may differ slightly from the speed set for DISTRONIC PLUS.
If DISTRONIC PLUS detects a vehicle in front, segments 2 between speed of the vehicle in front 1 and stored speed 3 light up.