Mercedes-Benz E-Class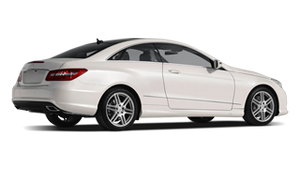 E-Class is a 2- or 4-door, up to 7-passenger sports coupe, luxury sedan.
See also:
Important safety notes
WARNING Gasoline and diesel fuels are highly flammable and poisonous. They burn violently and can cause serious injury. Never allow sparks, flames or smoking materials near gasoline or diesel ...
Information for customers in California
Under California law you may be entitled to a replacement of your vehicle or a refund of the purchase price or lease price, if after a reasonable number of repair attempts Mercedes-Benz USA, L ...
Underinflated or overinflated tires
Underinflated tires WARNING Follow recommended tire inflation pressures. Do not underinflate tires. Underinflated tires wear excessively and/or unevenly, adversely affect handling and fuel ...