Displays and controls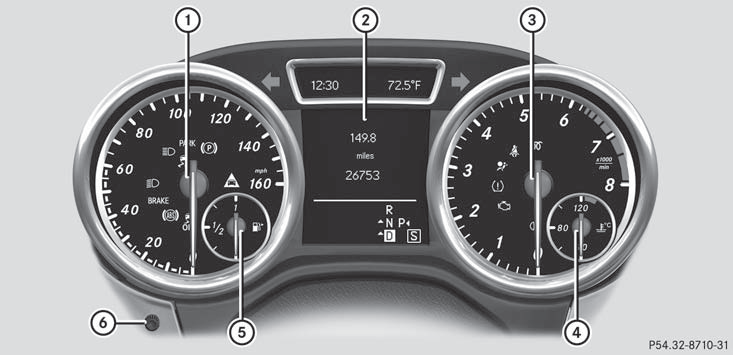 1 Speedometer with segments
2 Multifunction display
3 Tachometer
4 Coolant temperature
5 Fuel gauge
6 Instrument cluster lighting brightness control: turn clockwise or counterclockwise
See also:
Problems with the occupant classification system
WARNING If the indicator lamp illuminates and remains illuminated when the weight of a typical adult or someone larger than a small individual has been detected on the passenger seat, do ...
Closing
WARNING To prevent possible personal injury, always keep hands and fingers away from the cargo compartment opening when closing the tailgate. Be especially careful when small children are ar ...
Kilopascal (kPa)
Metric unit for tire pressure. 6.9 kPa is the equivalent of 1 psi. Another unit for tire pressure is bar. There are 100 kilopascals (kPa) to 1 bar. ...