Vehicle data
Please note that for the specified vehicle data:
Rthe heights specified may vary as a result of:
- tires
- load
- condition of the suspension
- optional equipment
Missing values were not available at time of going to print.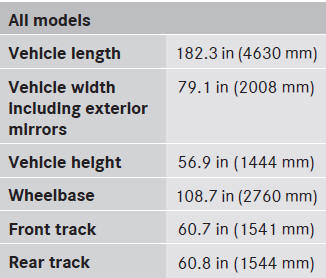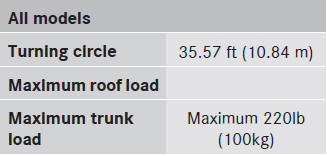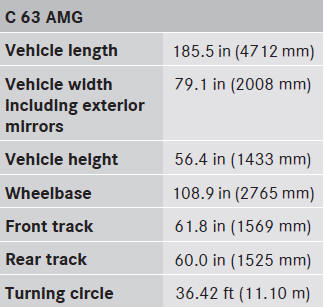 Publication details
See also:
Windshield washer system and headlamp cleaning system
The washer fluid reservoir is used for both the windshield washer system and the headlamp cleaning system. Vehicle components and their service products must match. You should, therefore ...
Preparing the vehicle
Your vehicle may be equipped with a "Minispare" emergency spare wheel or MOExtended tires (tires with run-flat properties). Vehicle preparation is not necessary on vehicles with MO ...
Crash-responsive EASY-EXIT feature
If the crash-responsive EASY-EXIT feature is triggered in an accident, the steering column will move upwards when the driver's door is opened. This occurs irrespective of the position of the S ...