Tires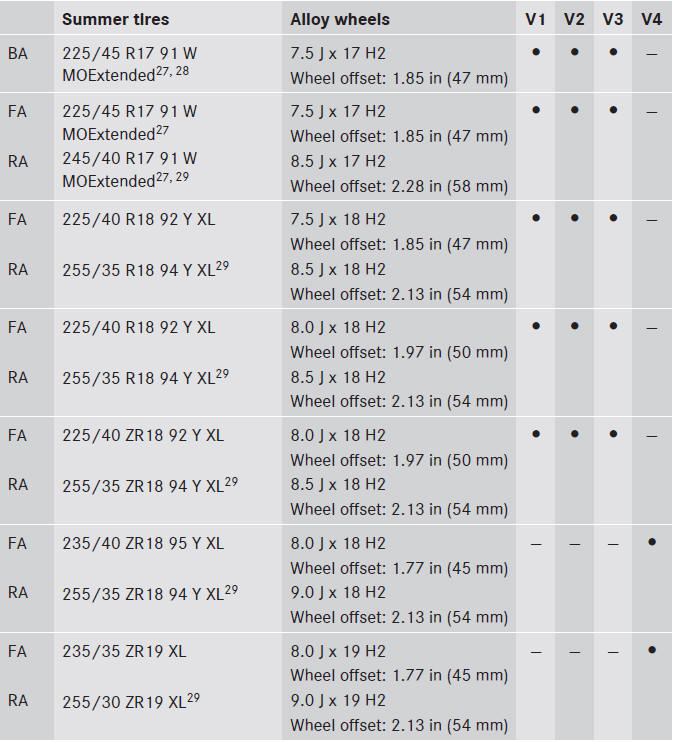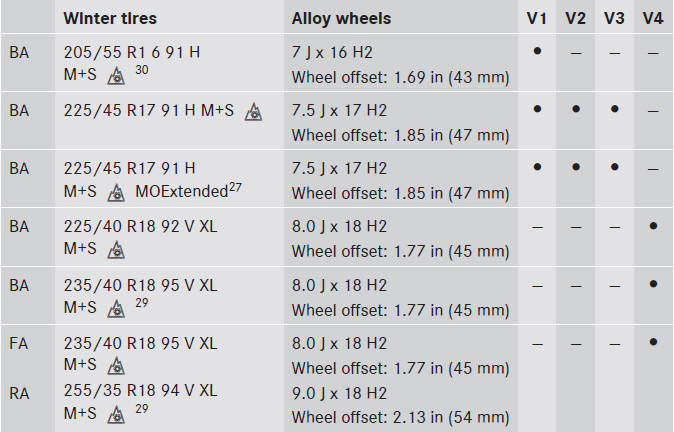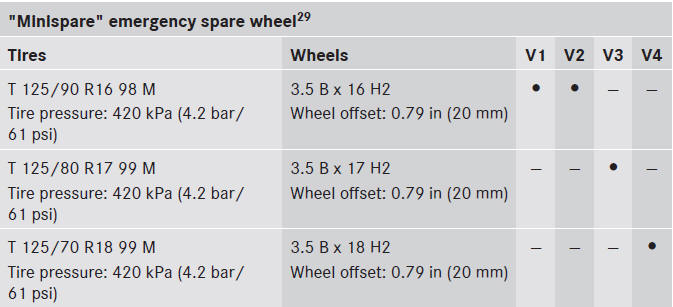 The specified tire pressure is printed in yellow on the emergency/collapsible spare wheel.
See also:
Important safety notes
WARNING Gasoline is highly flammable and poisonous. It burns violently and can cause serious personal injury. Never allow sparks, flames or smoking materials near gasoline. Turn off the engi ...
Gasoline
Fuel grade You should only refuel with unleaded premium-grade gasoline as this avoids damaging the catalytic converter. If engine running problems are apparent, have the cause checked immediat ...
Diesel
Fuel grade Only refuel with ULTRA-LOW SULFUR DIESEL FUEL (ULSD, 15 ppm SULFUR MAXIMUM). Using other diesel fuels could result in increased wear and damage to the engine and/or exhaust system. ...